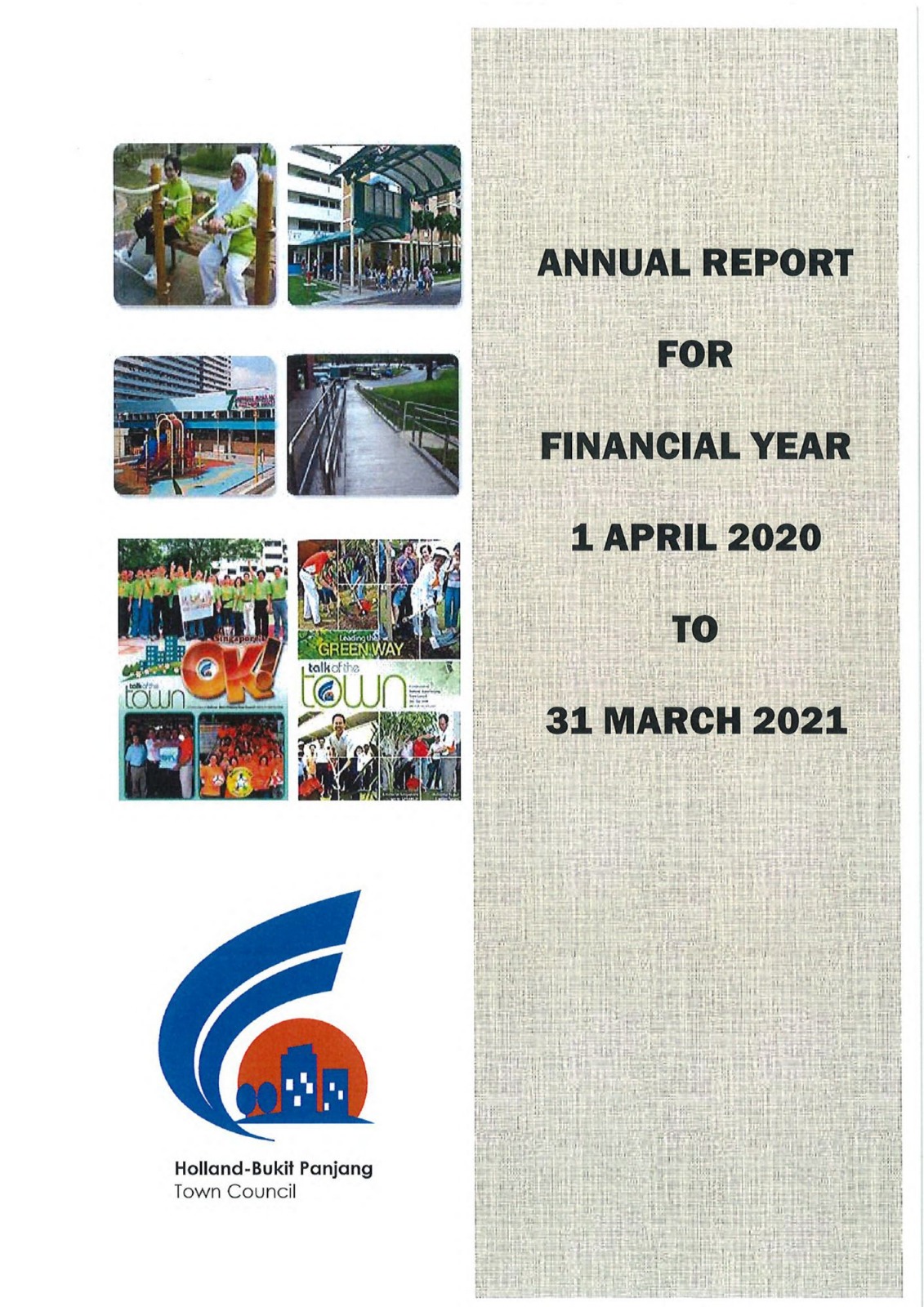 2020 - 2021
Financial year 2020/2021 marked an extraordinary year at the Holland-Bukit Panjang Town Council as we continue to deliver and drive improvements amidst uncertainties and challenges in the global coronavirus pandemic.
At the start of the fiscal year, the pandemic precipitated a "circuit breaker". During this trying time, the Town Council encountered arduous challenges like extreme costs of 10% to 35% increase for both the construction and material requisitions. Covid-19 border restriction measures also worsened the supply of foreign workers and impacted timelines of our various projects. Estate management operations were also hampered by the reduced productivity rate in order to comply with various workplace safe management protocols. Despite the severe challenges faced, the Town Council persevered with tasks of improving and upkeeping our estates; and uphold the maintenance standards and cleanliness in our town.
Read More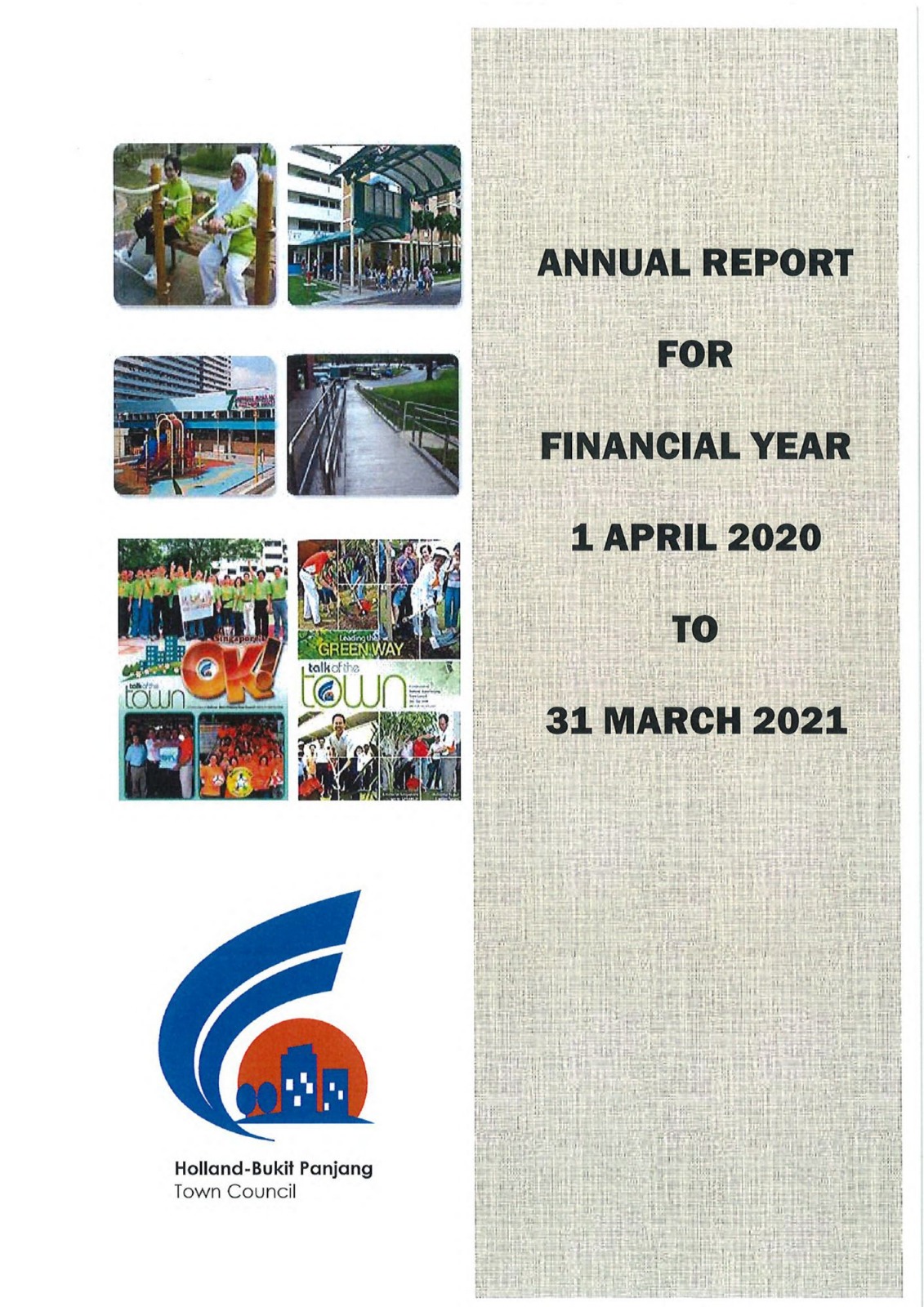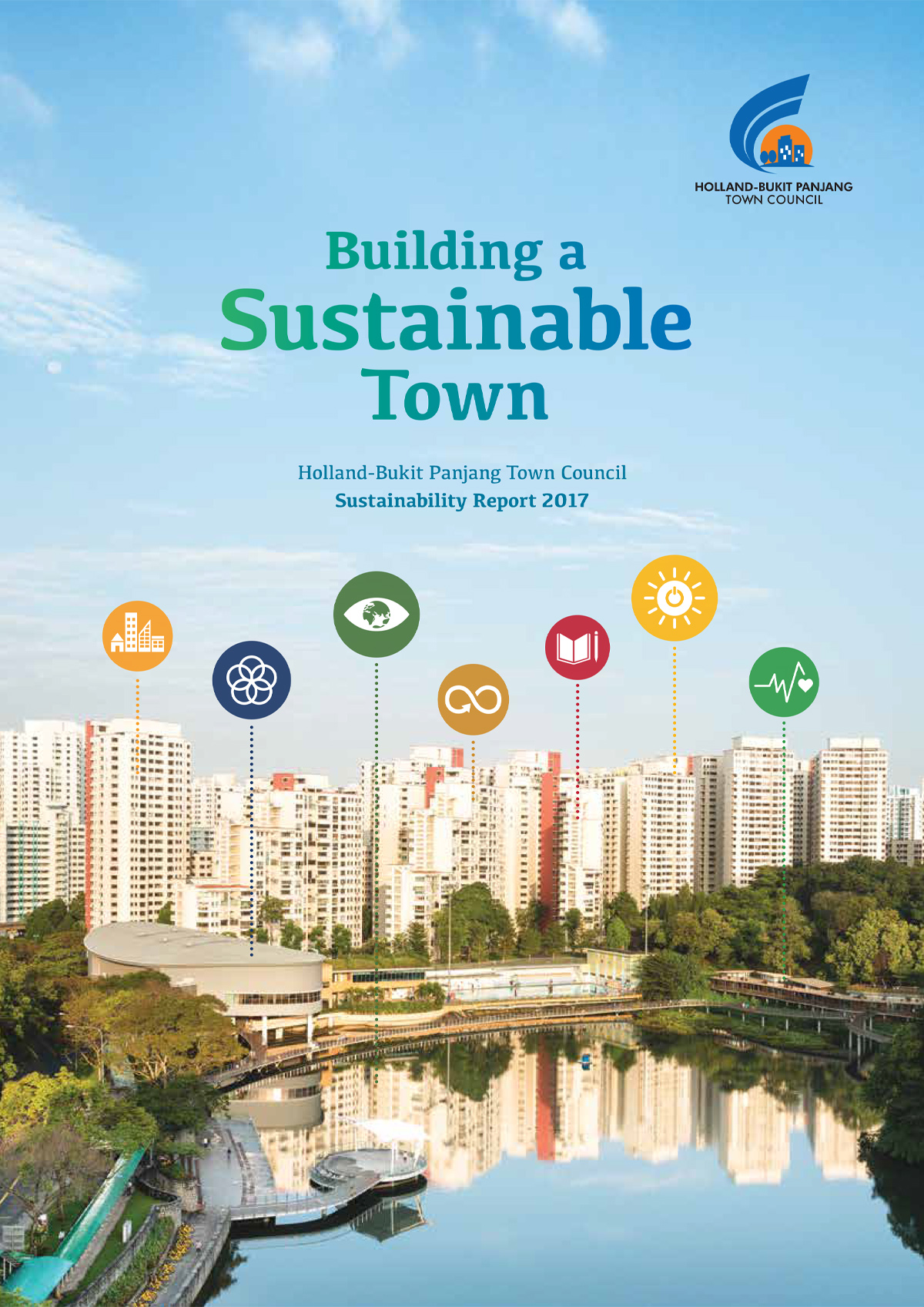 Building a Sustainable Town (2017)
The first Sustainability Report to be published by Holland-Bukit Panjang Town Council, this report aims to communicate our sustainability practices to stakeholders in a transparent and accountable manner. Covering issues related to governance, stakeholder engagement and the environment, this report establishes the sustainability topics relevant to the operations of Holland-Bukit Panjang Town Council.
Through this report, we seek to identify opportunities for improvement in our sustainability management approach as we integrate sustainability into our strategic plans, stakeholder engagement initiatives and operational processes. By working with our partners and stakeholders, we will continuously seek to advance sustainable practices within the Town Council and our community at large.
Read More