2020 - 2021
Another year passed with more accomplishments as Bukit Panjang Town develops into a bustling town. New infrastructures are sprung around with drop-off porches and covered linkways from block to block, precinct to precinct.
The tail end of this financial year saw an unprecedented challenge that threw our lives into a tailspin. The COVID-19 pandemic struck us in ways that brought us pain, humility and gratitude. This situation also suspended many projects. Nevertheless, we will continue to face this challenge together.
Another drastic change is the reformation of the MPs. The retirement of Dr Teo Ho Pin as the long-standing MP of Bukit Panjang Constituency left many residents who have known him for years, sad and nostalgic. Dr Teo has contributed a lot to this Town with many initiatives, which l, as the new Chairman of Holland-Bukit Panjang Town Council, will continue his legacy and introduce new ones.
Read More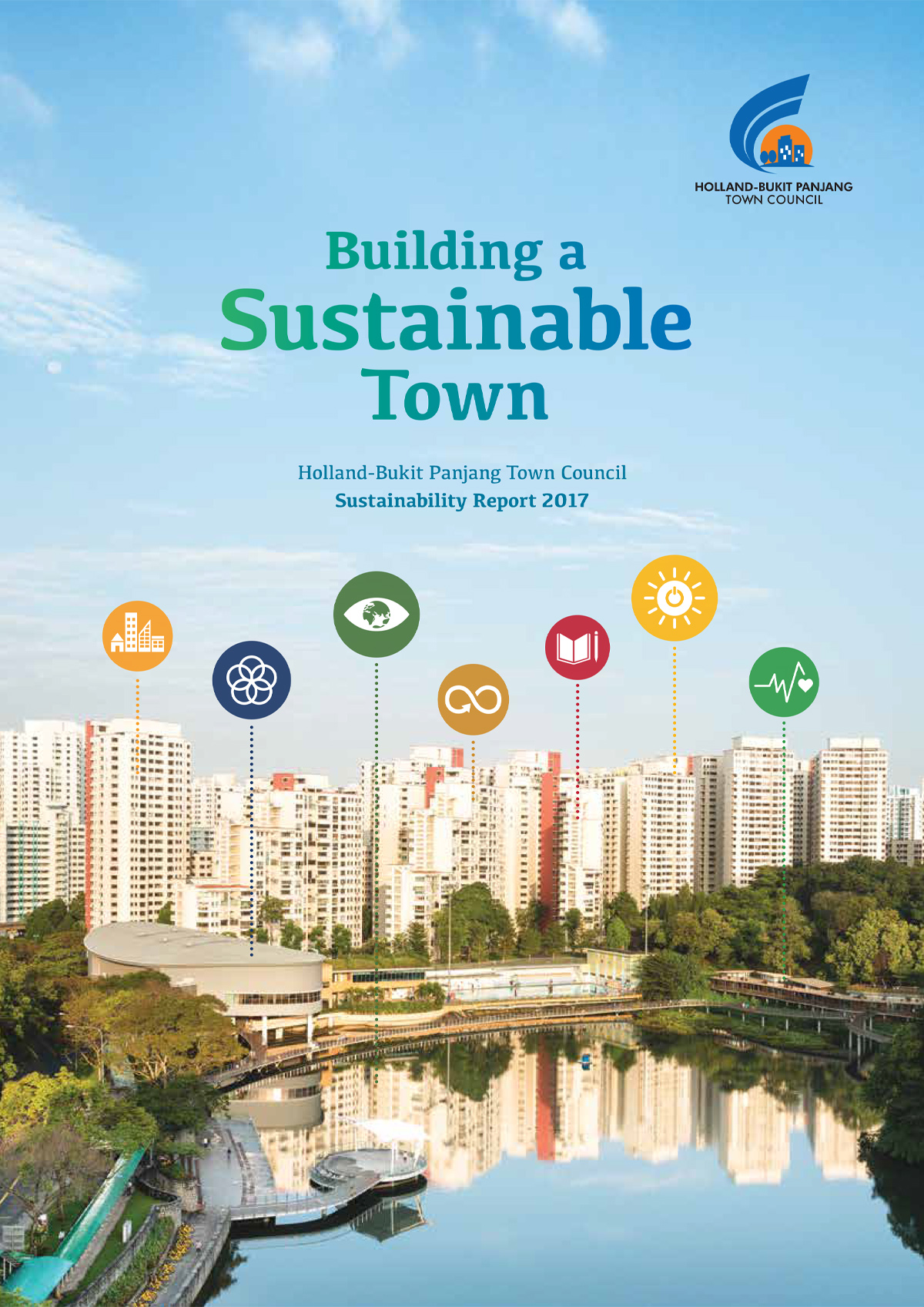 Building a Sustainable Town (2017)
The first Sustainability Report to be published by Holland-Bukit Panjang Town Council, this report aims to communicate our sustainability practices to stakeholders in a transparent and accountable manner. Covering issues related to governance, stakeholder engagement and the environment, this report establishes the sustainability topics relevant to the operations of Holland-Bukit Panjang Town Council.
Through this report, we seek to identify opportunities for improvement in our sustainability management approach as we integrate sustainability into our strategic plans, stakeholder engagement initiatives and operational processes. By working with our partners and stakeholders, we will continuously seek to advance sustainable practices within the Town Council and our community at large.
Read More