Monday to Friday: 8 am to 5 pm
To arrange for an appointment for the removal service
Monday to Saturday: 2 pm to 5 pm
Removal service carried out by HBPTC's conservancy workers.
Each appointment is limited to three (3) movable items per month.
Please allow 3 working days to make arrangement.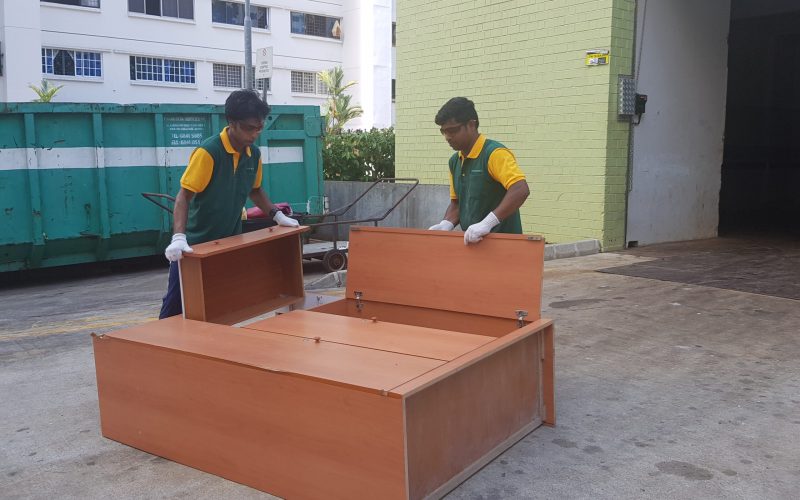 This service DOES NOT include:
Please do not leave your bulky items overnight at the common areas:
Note: Blocking Common Areas
The common areas must not be blocked by bulky items as the items will impede you and your neighbours' emergency escape routes as well as create a potential fire hazard.
Note: Only For HDB Residents
This free service applies only to residents staying in HDB units within Holland-Bukit Timah GRC and Bukit Panjang SMC and is not applicable to residents of private properties or commercial tenants.
For residents residing in the private estates, please contact NEA's appointed public waste management company for your sector accordingly.